Some students under the age of 13 may be required to obtain parental or guardian consent before they can create or use a Code.org account that leverages a personal login (username & password) or is connected to Google Classroom, Microsoft, or Facebook. To avoid classroom participation delays caused by waiting for consent - for classes that have any children under 13, we strongly recommend that you create accounts for students using picture passwords or secret words.
Students using a personal login may see the following screens upon logging in for the first time. Parent or guardians will receive one permission request immediately, a reminder email several days later, and a confirmation email once the consent step is completed.
The first screen will ask students to provide a parent or guardian email from which to obtain consent. The account deletion date specified in the image will be set for 10 days after the first consent email is sent.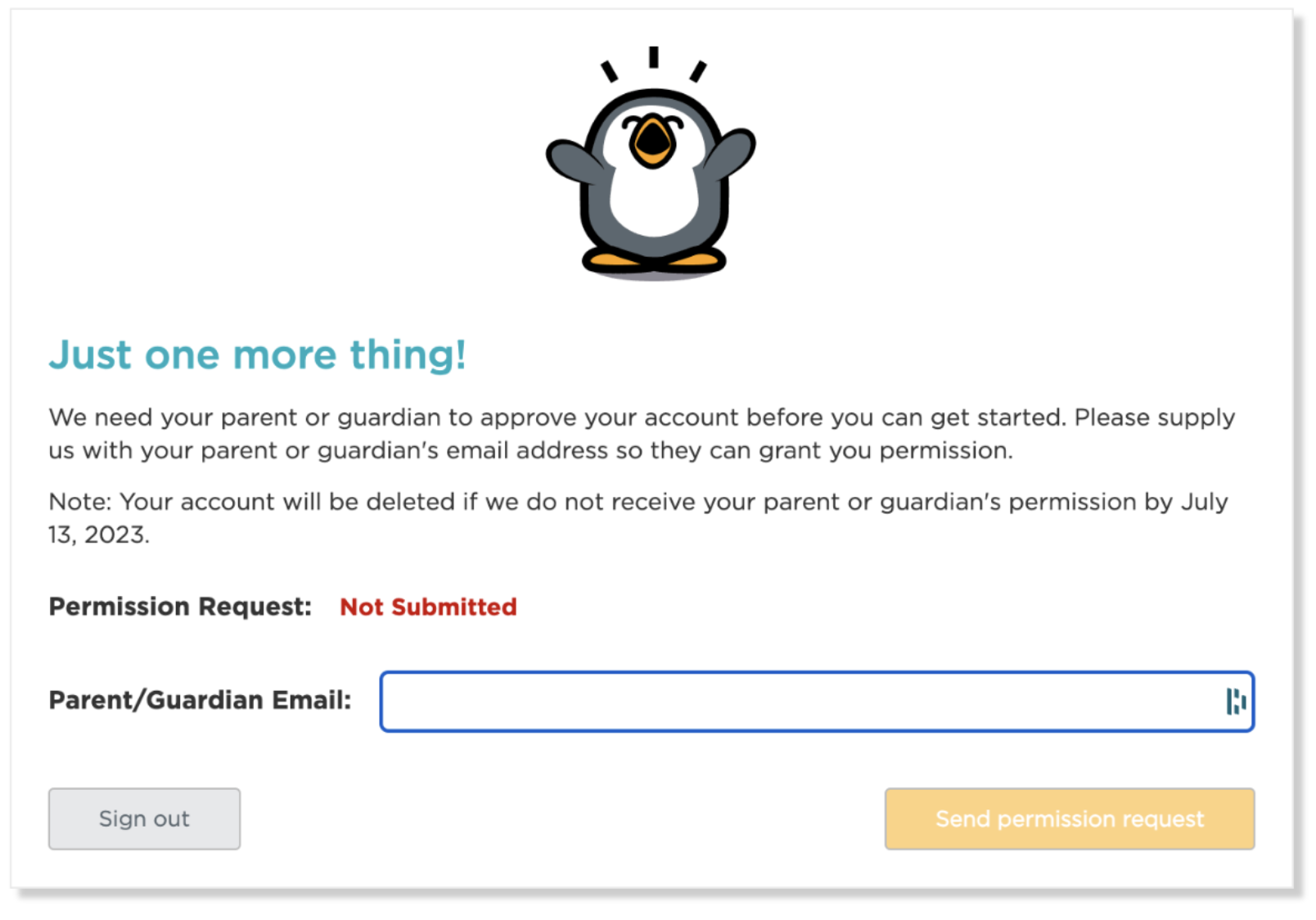 The next screen will persist until the contacted parent or guardian is able to provide consent. Here the student may resend the consent email, or update the address should a typo have been made at the previous step.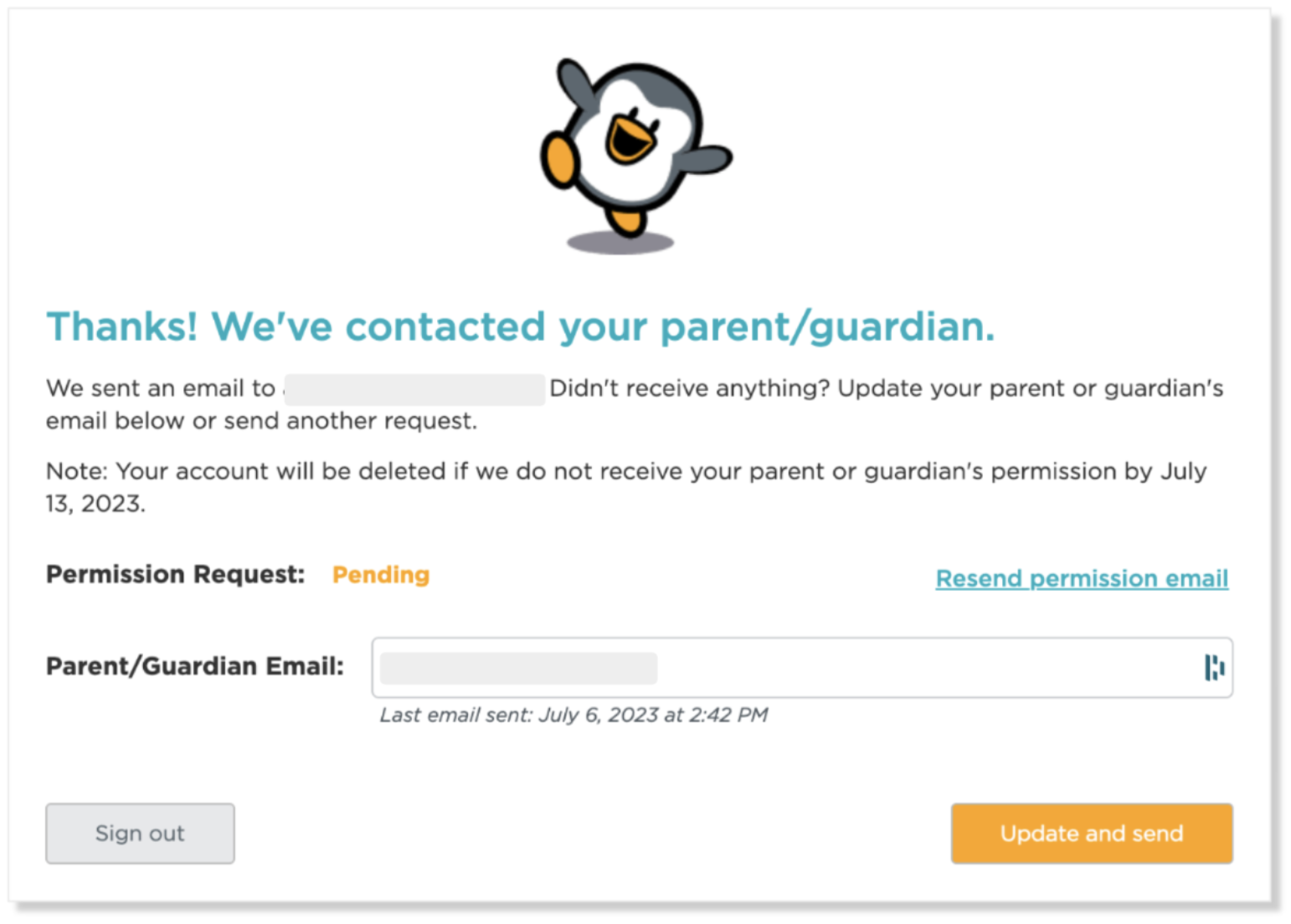 Below is an example of the consent request email parents or guardians may receive: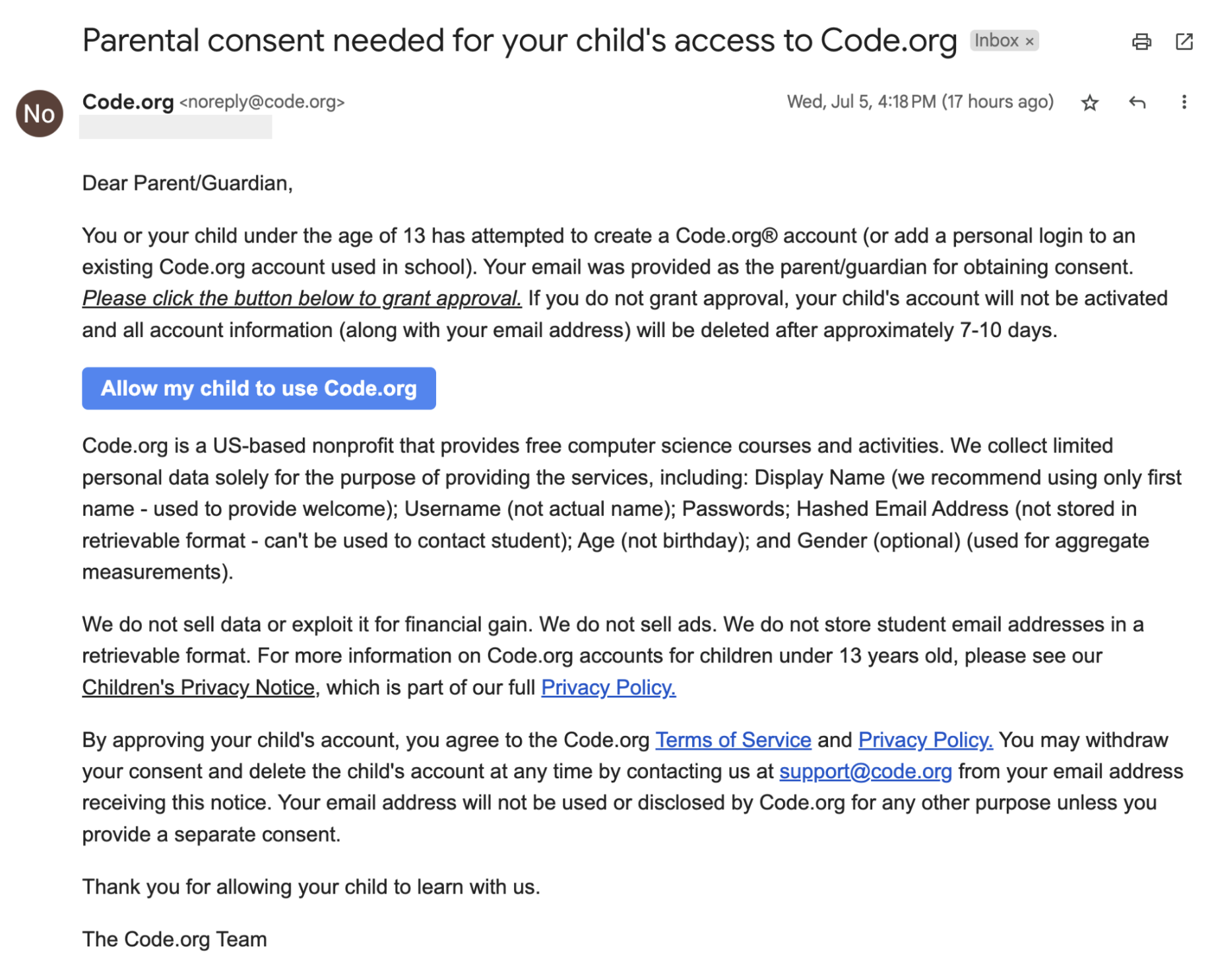 Clicking the blue button will lead parents to this confirmation screen:


At Code.org we take student privacy extremely seriously. For a full disclosure on our approach to privacy, please visit our privacy policy here.