We're excited to share a feature which allows teachers to view students' own "Version History" entries when viewing their projects!
This is offered in most level types involving programming, within CS Discoveries, CS Principles, or CS Fundamentals (levels involving Web Lab, Game Lab, App Lab, Java Lab, or Sprite Lab).
When you're viewing a student's submitted work, you'll now see the "Version History" button appearing in the same spot you'd find it when viewing your own code work on a level: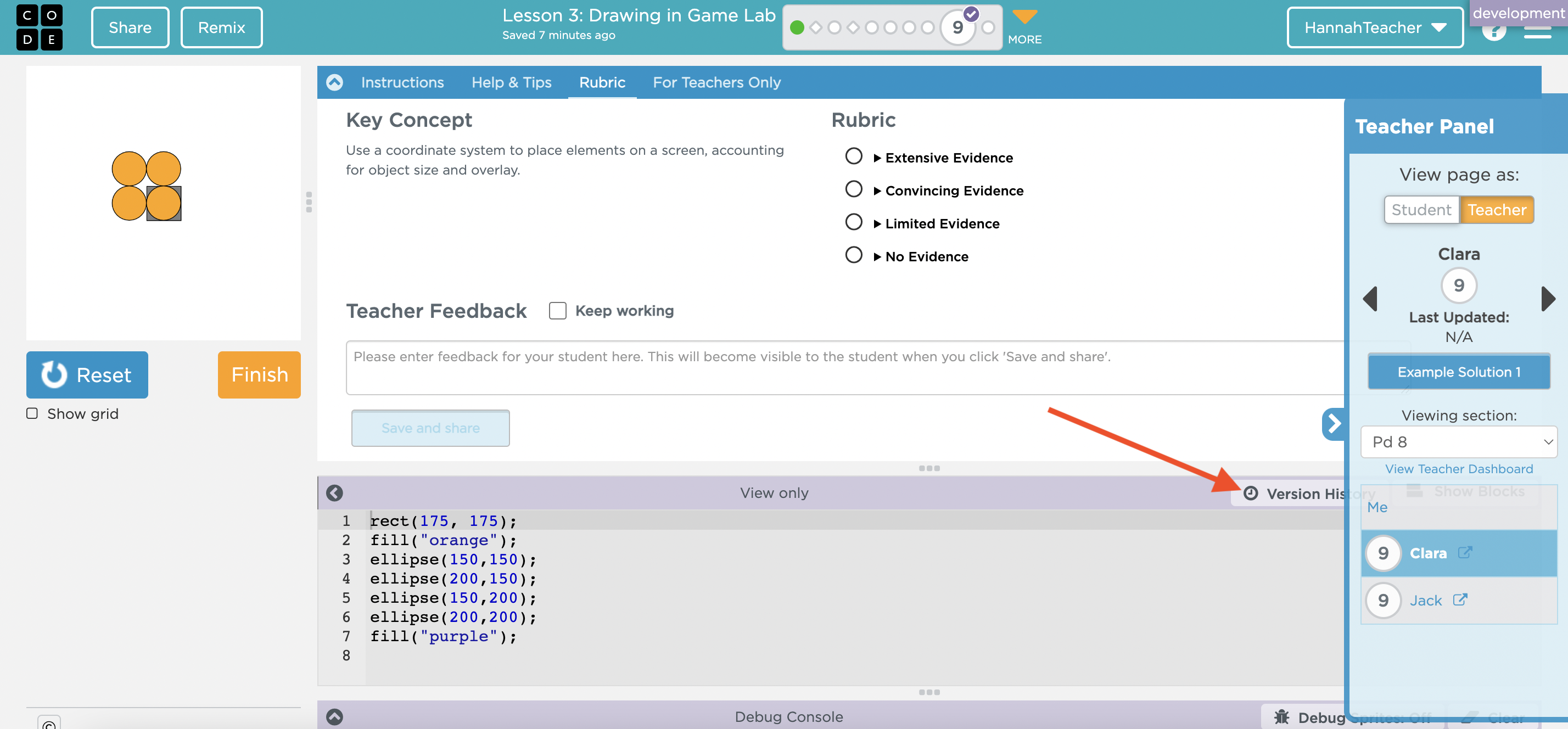 You can click on "Version History" here to see the student's saved version entries: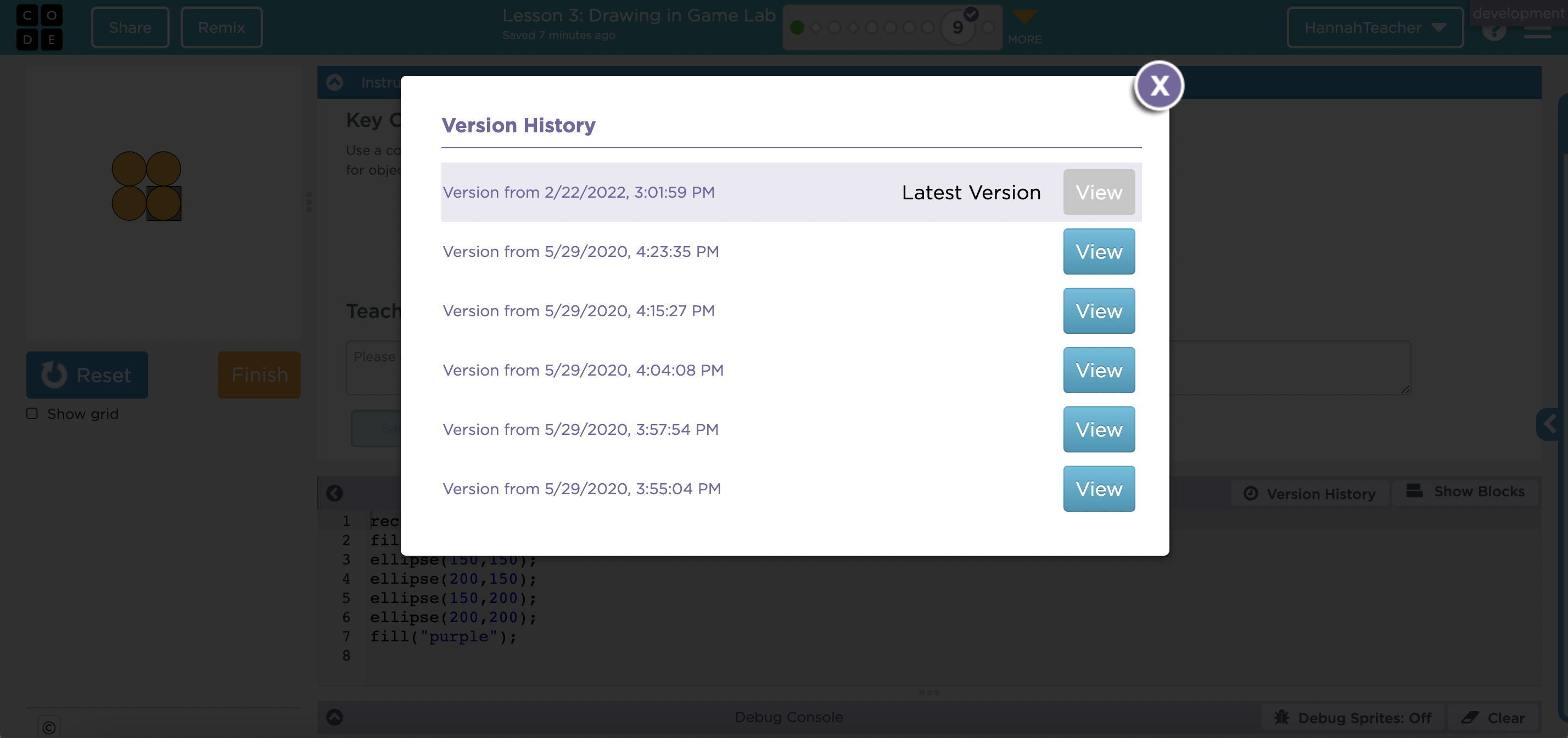 You can click on "View" next to each one, to see that version, along with a notice that you're viewing an earlier version (not the latest saved one).
Note that teachers won't be able to restore the student's project to an earlier version - only students themselves can revert their work: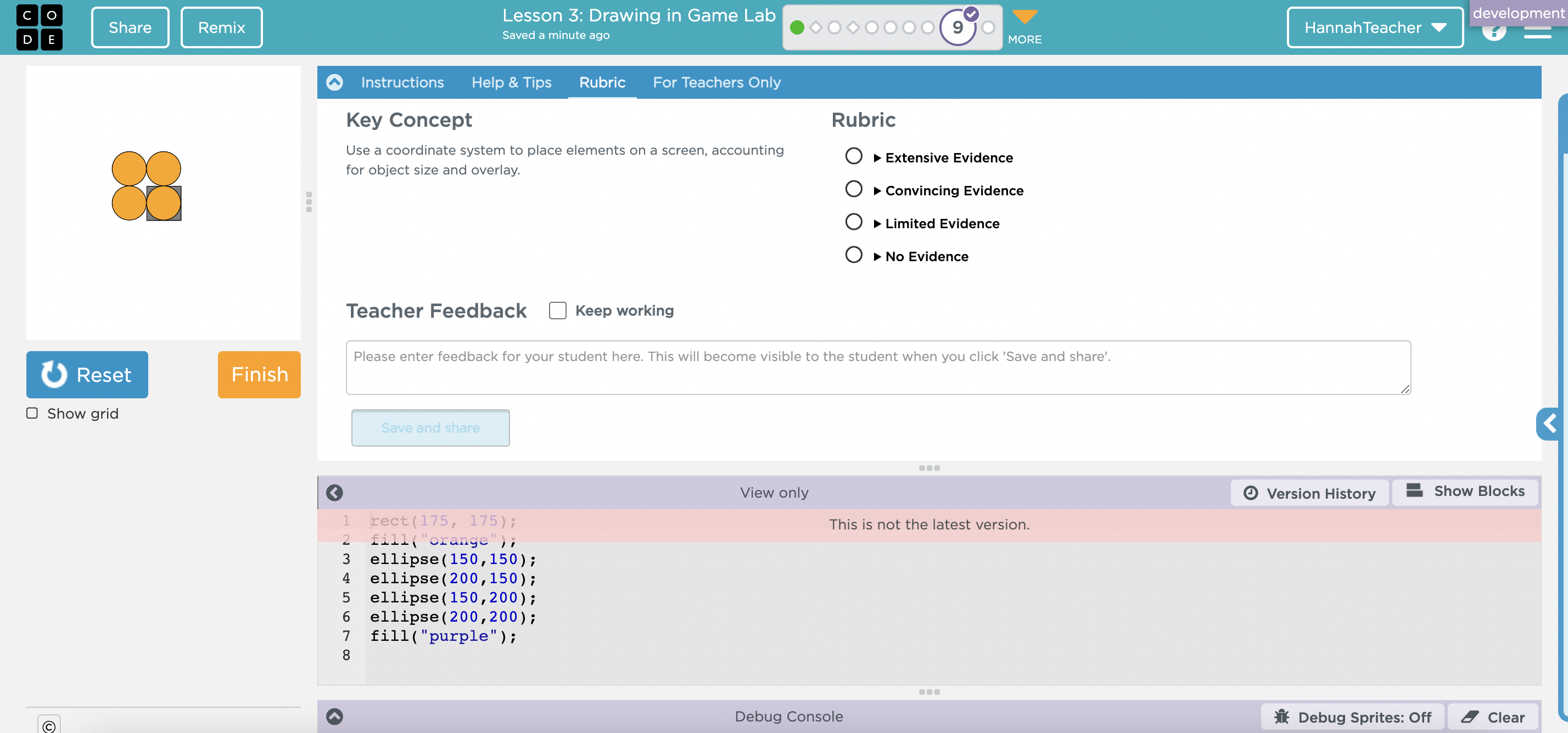 We hope this new feature helps teachers better understand how their students are working on a level, and give teachers a bit more flexibility on checking for missing progress or investigating students who may not be doing the work themselves or copy/pasting code en-masse from elsewhere on the internet. If you have any questions or feedback on this feature, email us here!