To make it easier for students with disabilities to find accessible tutorials, our Hour of Code tutorials page features a filter that highlights tutorials from our partners that support screen-readers.
To access this filter, students can simply navigate to the accessibility menu on the tutorials page, which is shown in the figure below.
This way, students can easily filter and find the tutorials that are best suited to their accessibility needs.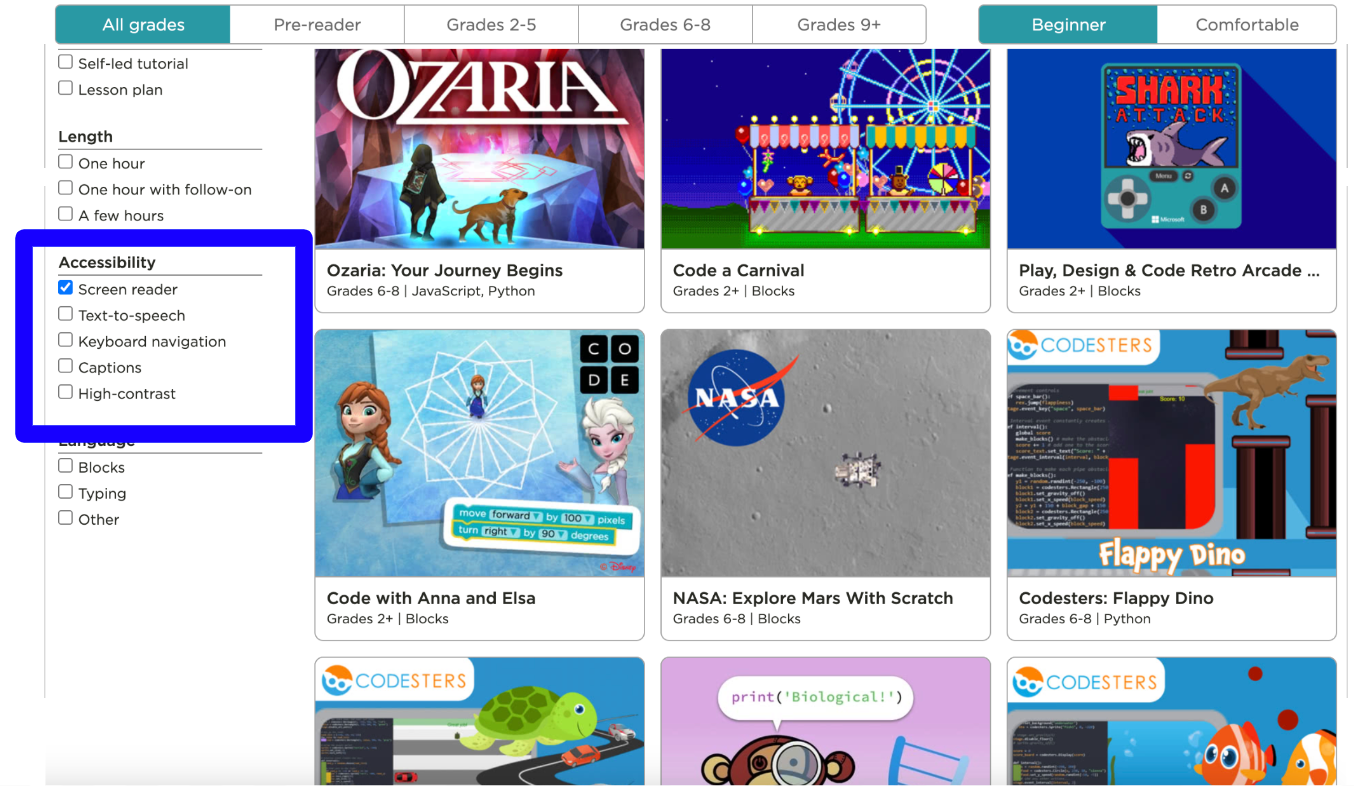 Code.org is dedicated to promoting accessibility and inclusion in computer science education. As part of this effort, we encourage organizations submitting Hour of Code tutorials to include information on how they have addressed accessibility in their submissions.