Once you've set up a class section, your students can join it either with their own accounts or ones you create for them - this article will walk you through that process! If you haven't made a section yet, check out our article on how to create a class section.
The way you add students to your section will depend on which login type you are using for the section. If you are syncing your section with Google Classroom or Clever, please refer to these articles instead:
Picture or word login types
Adding students
If you are using picture or word logins for your section, click on "Add students" from your sections table:

This will take you to a page that looks like this:

To quickly add multiple students, click on the "Add multiple students" button. Here, you will be able to type in each student, one per line.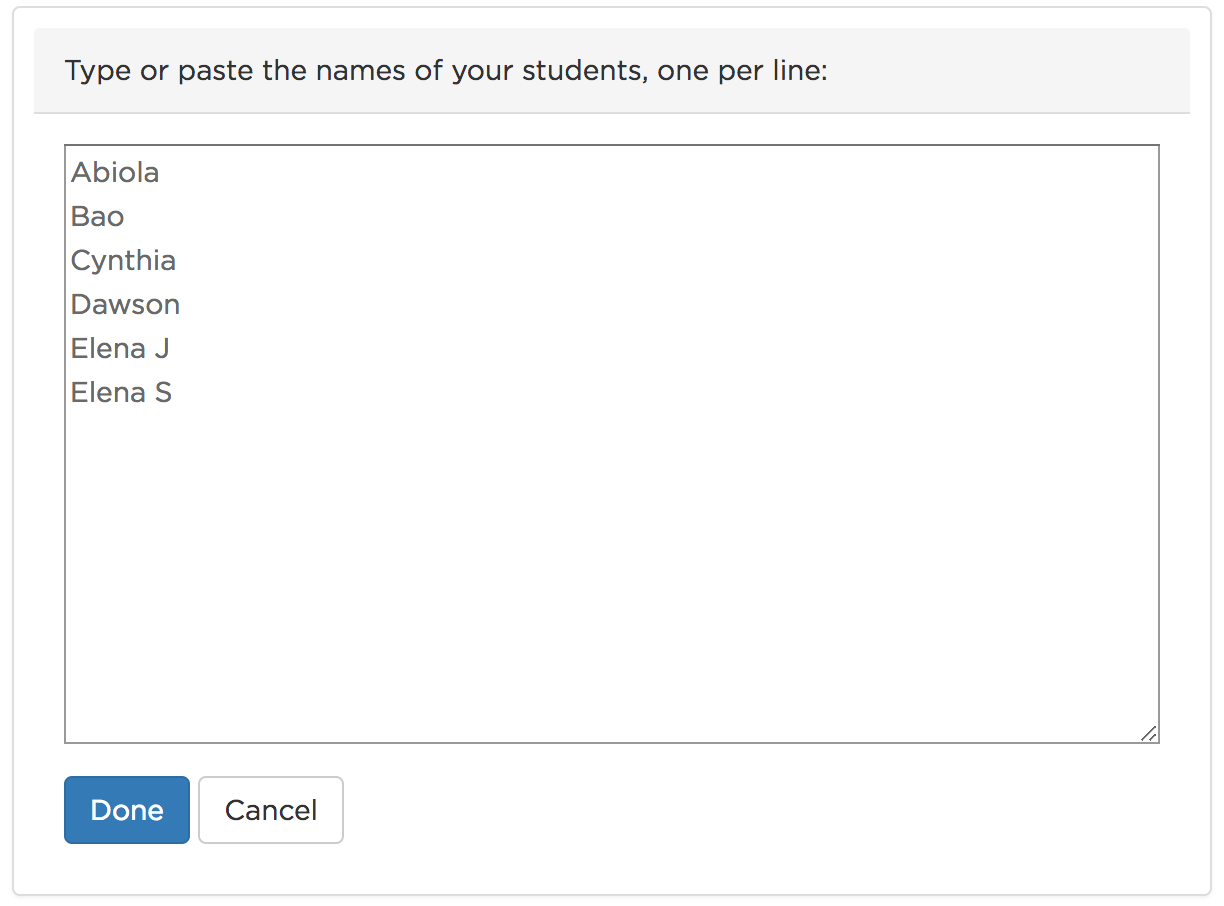 Once you're done, hit the "Done" button and fill in the gender and age for all of your students. Once you press "Save all," you should get something like this: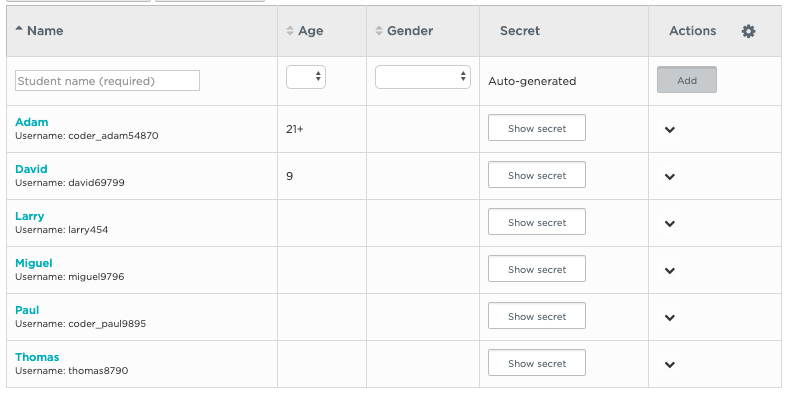 You can always go back to this page by clicking into the section, and clicking on the "Manage students" tab:

Helping students sign in
Each student name you enter will have a randomly assigned secret picture (if you chose picture login) or a pair of secret words (if you chose word login) as their password. At the bottom of the "Manage students" tab for your given section, you will see an option for printing out individual login cards for your students that include their names and secret picture or words:

Each login card will look something like this: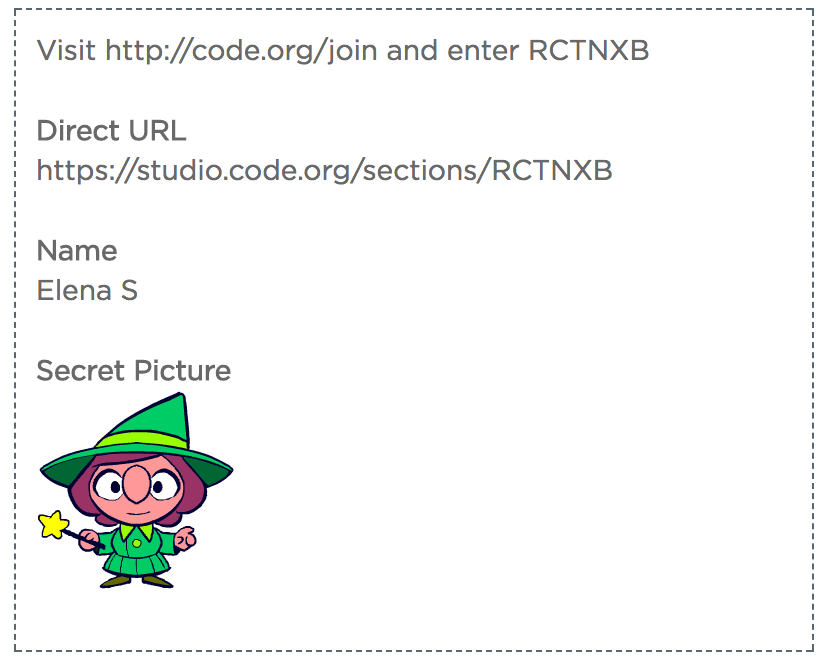 To sign in, ask your students to do the following:
Go to

Code.org

.

Click on the "Sign in" button on the top right.

Enter in their 6 letter section code on the top right of the page. The option will look something like this:




Hit "Go." This should take them to a login page that looks like this:




Choose their name. Once they choose their name, they will see an option to choose their secret picture or type in their secret words. Once they've done this, they should be able to click on the "Sign in" button to sign in.
Email login type
If you are using the email login type, your students will need to sign into their existing accounts. If they do not already have an account, they will need to create their own accounts by going to https://studio.code.org/users/sign_up.
Note: If your students have a Google, Facebook, or Microsoft account, we encourage them to sign in through one of these options listed on the right side of both the sign in and sign up pages: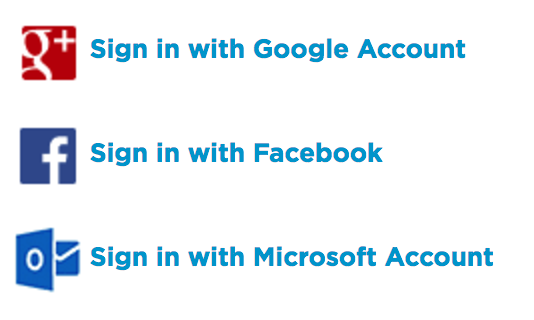 Once your student has signed in, they can visit code.org/join and enter the 6-letter section code of the section you created. You can find the 6-letter section code at the bottom of your "Manage students" tab or in the section code column on your list of sections.