If you have a teacher account, you can see available solutions to most levels across the site, using the "See a solution" button to the right when you're signed in. Click on the blue arrow at the far-right-center of your page, to bring up the Teacher Panel with that button. When you're done, you can click that button again to stop viewing the solution.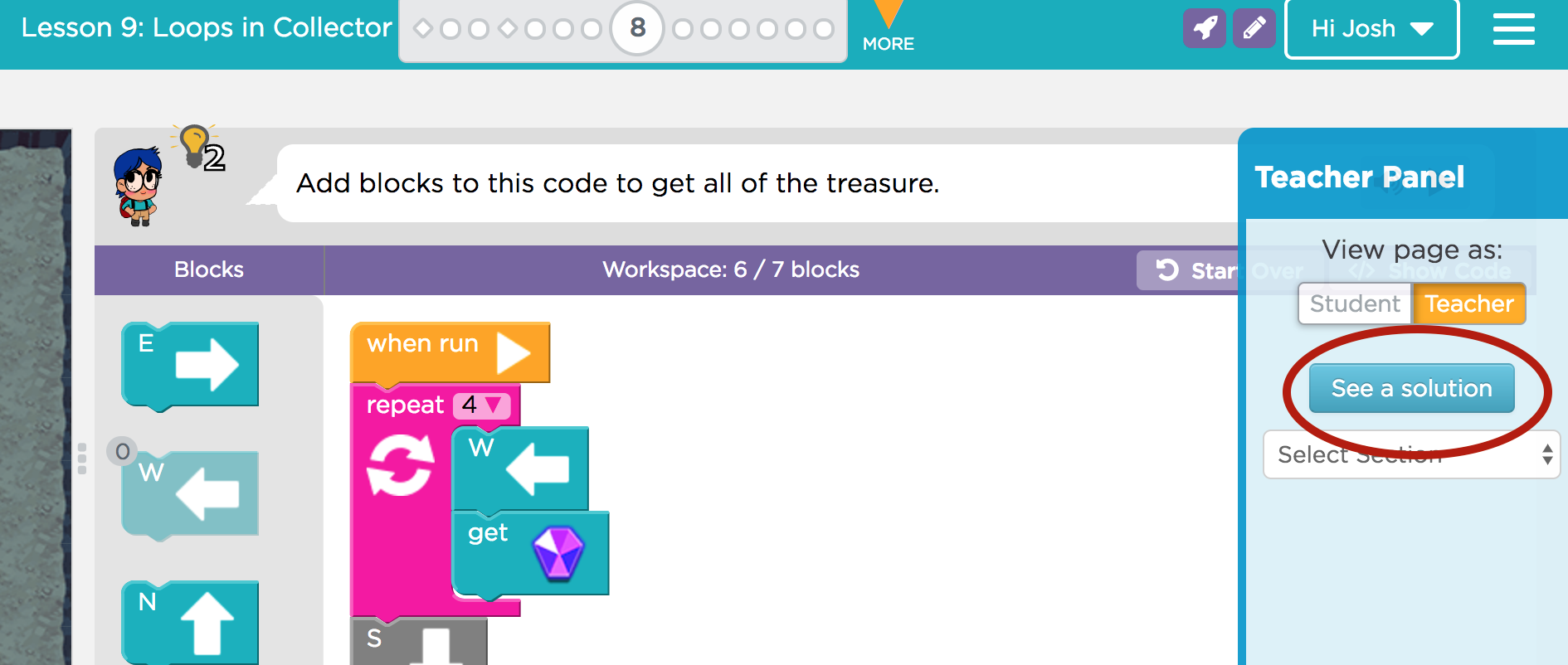 Note that certain Hour of Code activities won't include this solution button. If you don't see this link on each puzzle, it's possible you originally signed up with a student account instead of a teacher account. You can email us at support@code.org to have your account changed to a teacher type!
Getting a verified teacher account
The middle school and high school level courses, CS Discoveries and CS Principles, have their own set of solutions and additional materials only for verified teachers. Being verified is also required to access CSA to begin with (not just solutions). You can apply to have your account verified for access to teacher-only materials through this form.