We have two options for printing certificates!
Hour of Code:
If you are seeking to print generic certificates stating that students have completed an Hour of Code, go to http://studio.code.org/certificates/batch
Course-Specific:
If you are seeking to print certificates of completion for a specific course with that course's name on it, the 'Print Certificates' button found in your teacher dashboard's list of sections will generate certificates for all students in that section (each of which you can remove individually if you'd like), stating the assigned course as completed.
Just click the down-facing arrow to the far right of each section to bring up an option for certificates: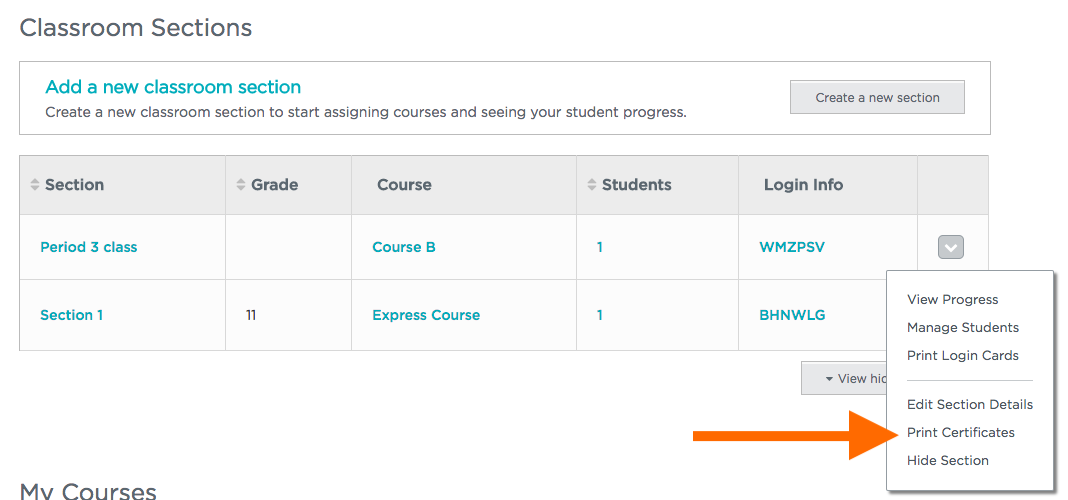 Students will also be presented with an option for printing a certificate upon finishing the last level of any course. 100% completion is not required to access a certificate for any given course.
We also have a few resources for blank certificates you can customize yourself: