Wikipedia has lots of data that you might be interested to use in App Lab as a dataset. From the latest election results, to the table of Oscar winners, the possibilities are endless. The process to get this Wikipedia data into App Lab is quick and easy, all you need is to follow the following steps.
Step 1: Find the Wikipedia URL that includes a table. For example the URL https://en.wikipedia.org/wiki/List_of_multiple_Olympic_gold_medalists includes a table of top medal recipients: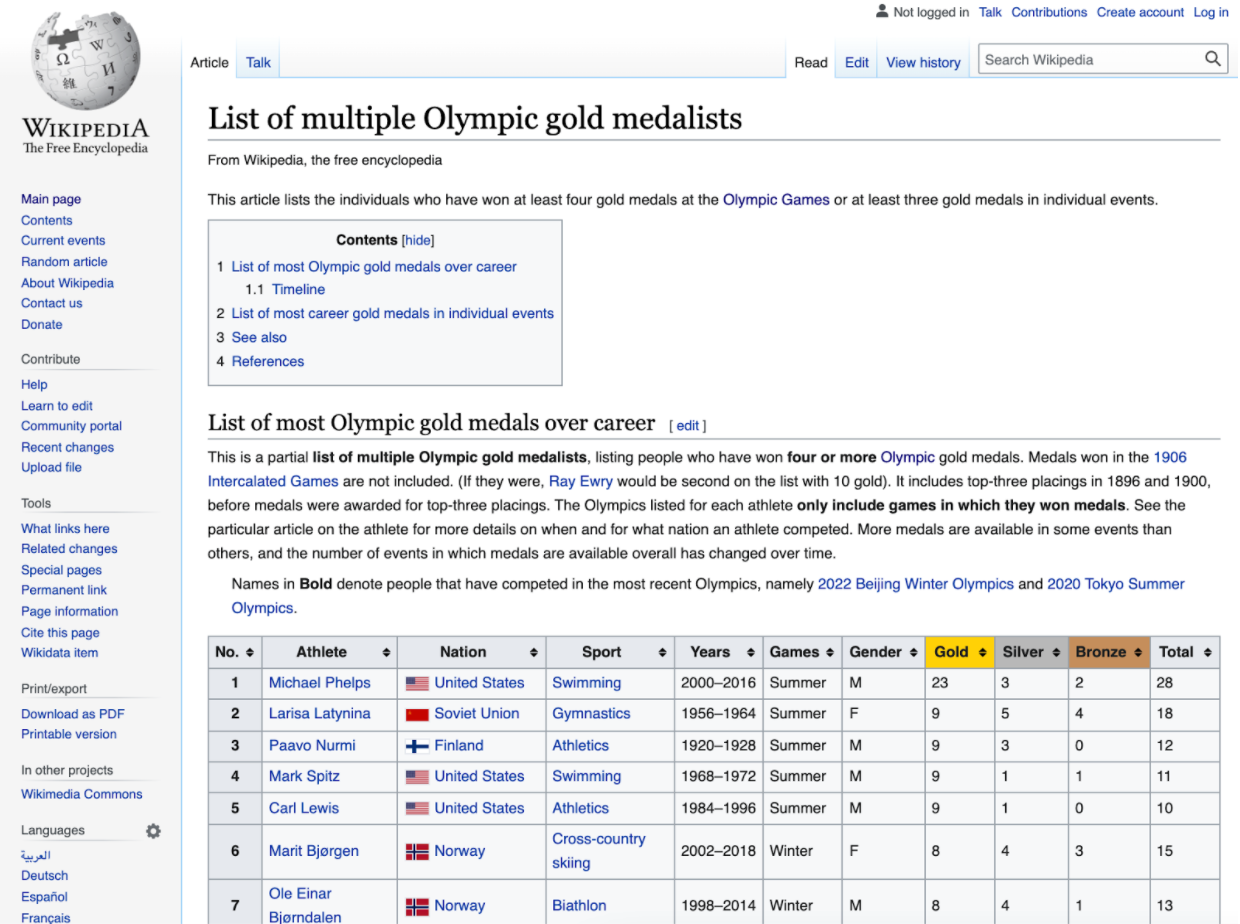 Step 2: Go to https://wikitable2csv.ggor.de/ and insert the Wikipedia page URL, then press "Convert".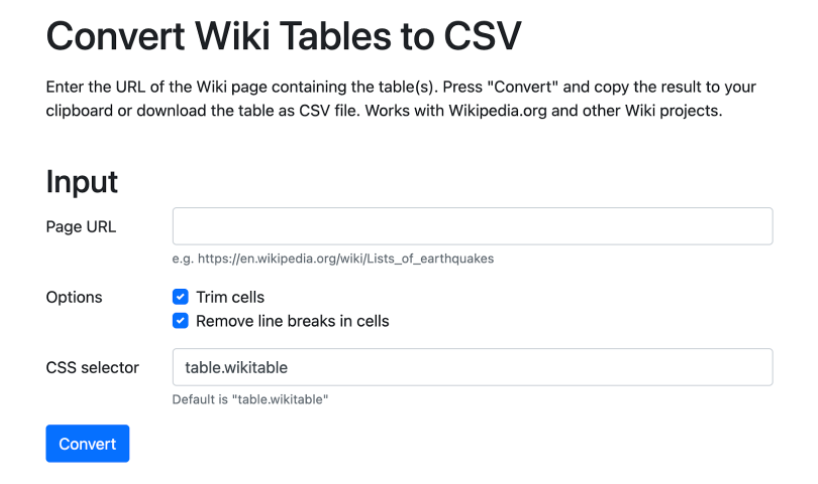 Step 3: Press "Download" to get the .csv for the table(s) you are interested in, noting that many Wikipedia pages include more than one table that you can choose from.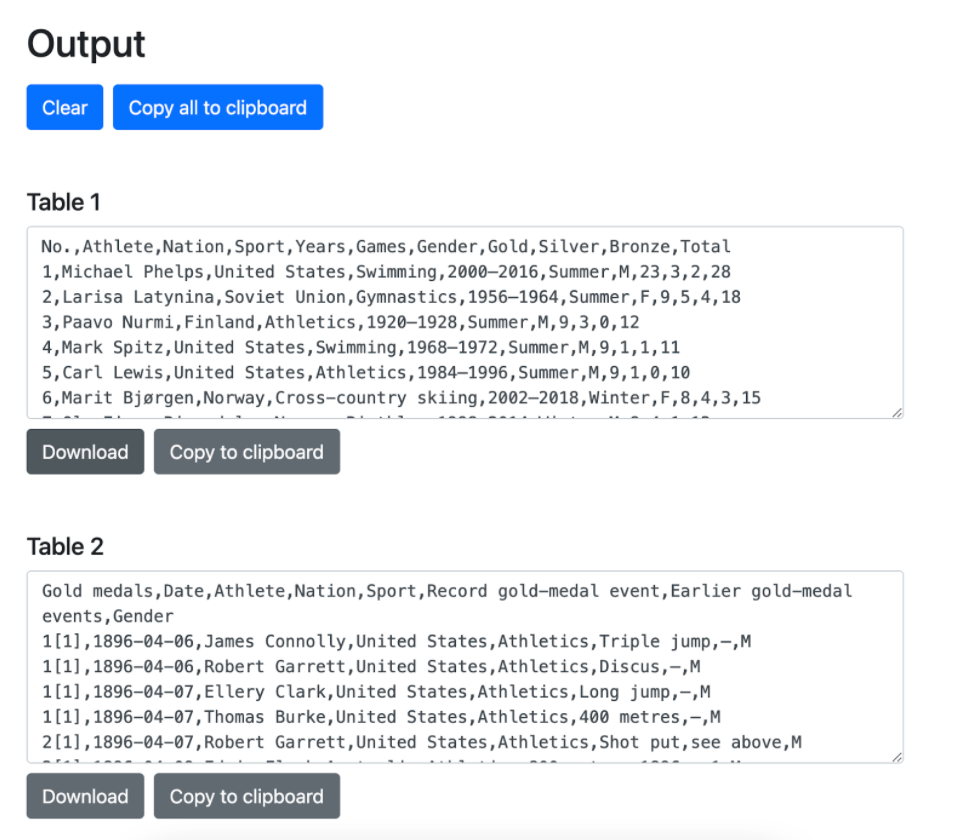 Step 4: Open your App Lab project, and click on the Data tab in the top left corner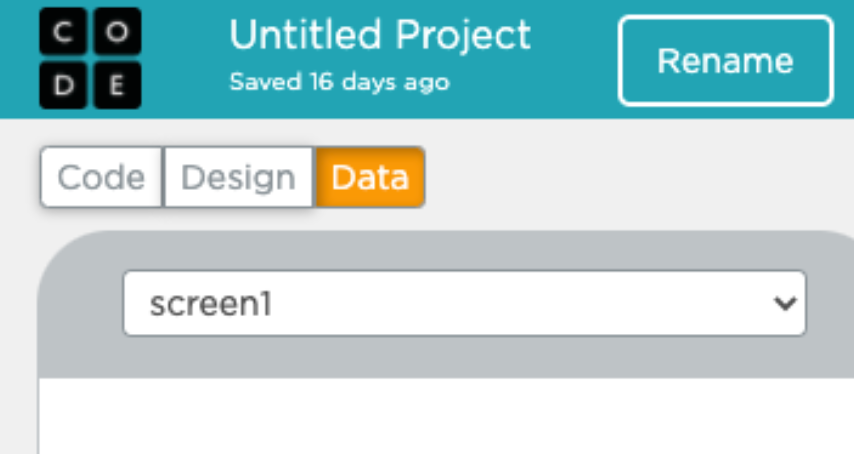 Step 5: Enter a name for your dataset and click "Add":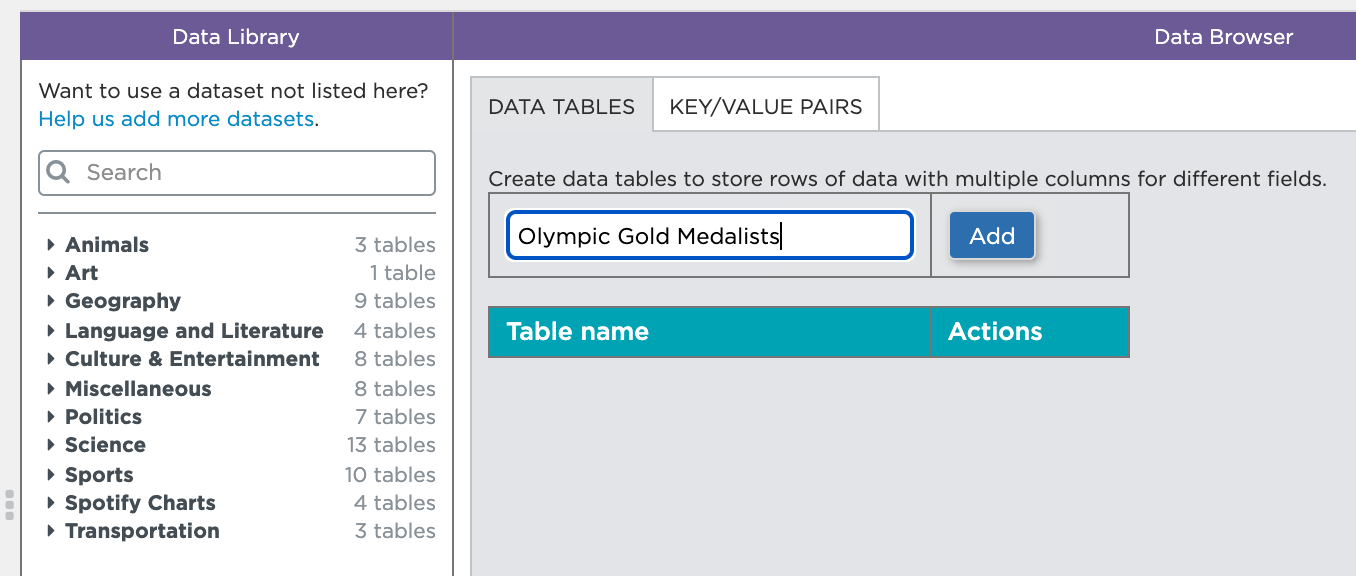 Step 6: On the next screen, choose "Import csv" and select your .csv file that was downloaded in Step 3:

Step 7: Choose "Overwrite existing data." Since this is a brand new table, you won't lose any data when you do this. Your dataset is now live in your project, to pull and display data from.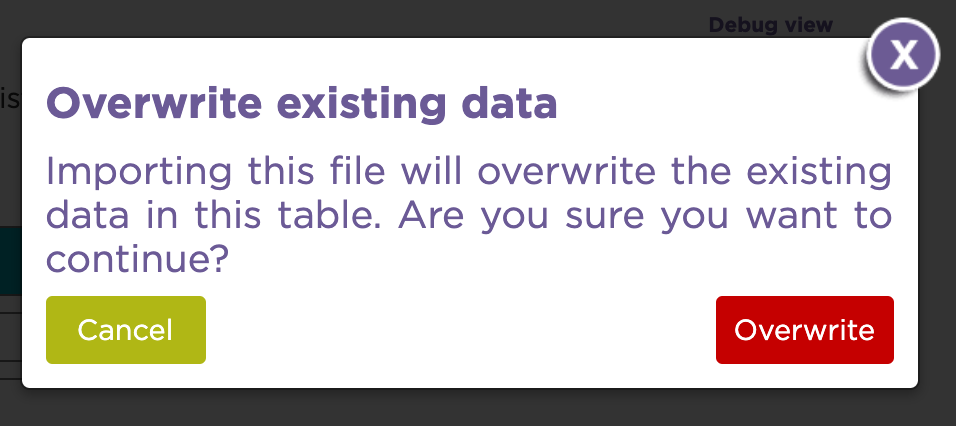 Now you're ready to use Wikipedia data in your app!